He took on job printing through high school, producing party invitations, small posters for school events, and some commercial work in support of his father's barbershop quartet singing. Even when a college student studying journalism at West Virginia University, he did small printing projects for his college fraternity and other organizations, yet he still had no idea other persons also pursued printing as a hobby until 1961, shortly after earning his bachelor's degree from WVU. He discovered an organization of hobby printers (the Amalgamated Printers Assn.) and two years later he discovered and joined amateur journalism organizations which generally favored the letterpress printing process.
It was then that he selected the Hill & Dale name, which has remained constant, though his interests and skills have expanded exponentially. This involvement was interrupted by a two-year stint in the U. S. Army (including Vietnam) and also graduate studies. On returning from Vietnam he joined the faculty at WVU, teaching graphic design, advertising production, and typography, building a sub-major in those subject areas and simultaneously expanding his private press equipment and type holdings.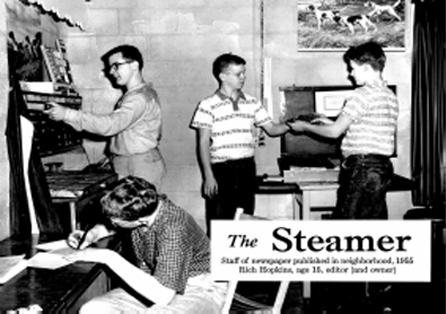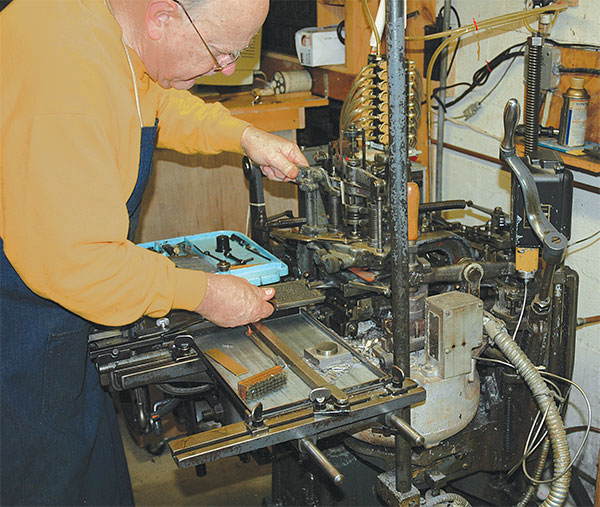 A new phase opened when, in 1971, he acquired his first Monotype composition caster, setting it up in his garage and teaching himself how to run the machine. At the time professional printers would have nothing to do with so-called "hobbyists." This acquisition was triggered by his realization that the availability of commercially produced printing type was being phased out quickly and if he were to continue his letterpress activities, especially books and booklets, he surely would require new type in future years.
This interest was encouraged by the availability of typecasting plants large and small as that trade was phased out. That brought a new trend in his acquisitions: typecasting matrices and additional casting equipment. Expanded matrix holdings enhanced his ability to re-create historic documents in metal type—just as they had been composed originally—a process he still pursues.
Holdings at the Hill & Dale now exceed 5,000 fonts of matrices with some fonts dating back to the 1830s. He now has six operational typecasting machines in his basement and now utilizes a computer interface to drive his composition casters, significantly expanding his ability to produced type composition mechanically, rather than setting type a letter at a time. Press equipment includes his first press, a 7×11 Pearl platen, acquired in 1955, two Heidelberg Windmills, a Vandercook for proofing and poster work, plus several small desktop models.
Over the years he discovered that there were many other individuals with the same interests in preserving and utilizing typecasting equipment. With the help of three others, he called the first meeting of these enthusiasts in 1978 and from that meeting evolved the American Typecasting Fellowship. Specimens found elsewhere in this website will reveal the extensive variety of the projects he has undertaken, and even now, after having practiced the letterpress craft for over sixty years, he remains active and involved in new undertakings.